¿Quiénes Somos?
Sí Quiero transgénicos fue una iniciativa ciudadana que funcionó entre 2013 y 2018 para informar acerca de los organismos genéticamente modificados (OGM) con especial énfasis en los cultivos transgénicos, a través de una mirada racional y crítica, desmitificando y combatiendo la desinformación existente. Esto se realizó abogando por el uso responsable de la ingeniería genética como una herramienta más para el mejoramiento de las cosechas, el desarrollo de fármacos y vacunas, biomedicina, biorremediación, fitorremediación, entre otros avances potenciales que nos brinda la biotecnología, como vía al desarrollo y la prosperidad de nuestra sociedad.
Funcionamos como una organización sin fines de lucro compuesta por profesionales y estudiantes de las ciencias de la vida y ciudadanos interesados en un debate equilibrado, sin manipulaciones y sin engaños. Los miembros provenían de Chile, Uruguay, Argentina, Venezuela, México, Honduras, Puerto Rico y España, y emprendieron esta iniciativa por motivos personales y sin patrocinio o financiamiento, ni a nivel individual ni a nivel colectivo, por ninguna empresa.
Actualmente el sitio web funciona como un repositorio de información sobre cultivos GM y biotecnología agrícola. Para mayor información o contacto, no dude en escribir al fundador @DanielNorero o contactar la Fanpage de noticias aún activa.
PD: Para mayor información actualizada sobre OGMs, se recomienda seguir a páginas como ChileBio, ArgenBio, Fundación Antama, GMOAnswer (inglés), Cornell Alliance for Science (inglés) o Genetic Literacy Project (Inglés).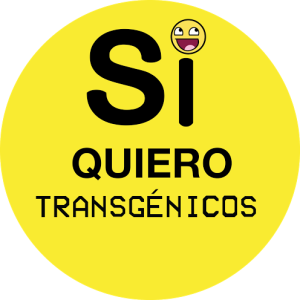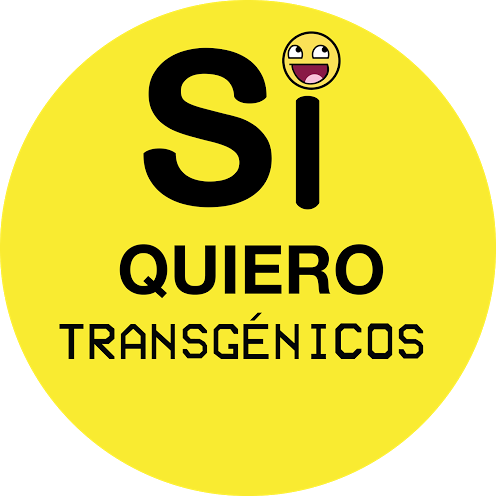 ---
About Us
Sí Quiero Transgénicos (I Do Want GMO´s) was a citizen initiative that worked between 2013 and 2018 to inform about genetically modified organisms (GMOs ) with special emphasis on biotech crops, through a rational and critical perspective, demystifying and combating the misinformation. This was done advocating for the responsible use of genetic engineering as a tool for crop improvement , development of drugs and vaccines, biomedicine, bioremediation, phytoremediation, among other potential advances that biotechnology provides us, as a means to development and prosperity of our society.
We operate as a nonprofit organization composed by professionals and students in the life sciences and citizens interested in a balanced debate without manipulation and deceptions. The members came from Chile, Uruguay, Argentina, Venezuela, Mexico, Honduras, Puerto Rico and Spain, and they undertook this initiative for personal reasons and without sponsorship or financing, either individually or collectively, by any company.
The website currently functions as a repository for information on GM crops and agricultural biotechnology. For more information or contact, feel free to write to the founder @DanielNorero or contact the still active news Fanpage.
PS: For more updated information about GMOs, For more updated information on GMOs, you can follow good resources such as GMOAnswer, Genetic Literacy Project and Cornell Alliance for Science.
---